Delivering The Best Baked Goods In Miami, Florida!
Grandma's Bakery assembles our homemade recipes and baked them to a golden crust perfection on the premises "from scratch", using the freshest dairy and highest quality imported ingredients. Savor our breads, croissants, cakes, tarts, miniature pastries and macaroons, which are our traditional baking signature. Our deli offers delicious sandwiches on our freshly made bread which pairs off perfectly with our coffee choices. Come visit or call Grandma's Bakery Today!
Experts In The Industry.
Our team shows a level of excellence that surpasses our competitors, setting new standards. We specialize in just about every area of Baking and take pride in our work. Be assured, you will enjoy ever bite! Your satisfaction is our main priority!
Dedicated To You.
We are dedicated to the local community, and have been in business for over 20 years! We've continued setting our quality expectations high, to ensure our customers get the freshest bread and donuts daily. We also create special cakes completed in a timely manner. Come On By Today!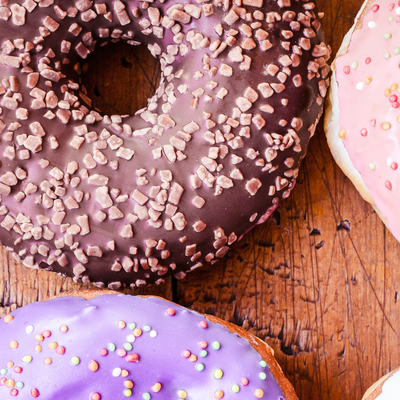 Bakery
Wedding Cakes
Donuts
Cupcakes
Rolls
Cookies
Birthday Cakes
Croissant
Bagels
Muffins
Flatrolls
Pies
Phone
(555) 555-5555
Address
123 Main Street
Miami, FL 10105
Payments Accepted
Cash, Check
Business Hours
Monday — 9am-6pm
Tuesday — 9am-6pm
Wednesday — 9am-6pm
Thursday — 9am-6pm
Friday — 9am-6pm
Saturday — 9am-5pm
Sunday — Closed
Fill out this simple form, and we'll contact you immediately!